Wadis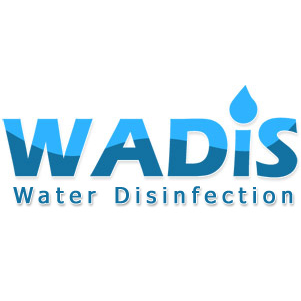 About Us: Wadis Ltd. was founded in April 2010 within Kinrot Ventures, a technological incubator focused on water technologies companies. Lately,since 2013, the company turned to be a private company.
The company offers efficient, low-cost and low maintenance, as well as high performance technology for water and waste water disinfection, enables to reduce significantly the total cost for water treatment.
Technology Details:
Infected water are pumped through the ED reactor.
A Pulse generator device continuously charges at low power and discharges intermittent high-power pulses.
High Voltage electric discharge pass between submerged electrodes and into the water inside the reactor and creates: Strong shock wave-High light radiation including UV, high magnetic and electric fields, ionization and polarization of the molecules-Cavitations and very high temperatures at the discharge canal
Treated water comes out.
Technology Advantages :
Disinfection with no reagents
Indifference to turbidity
No process by-products
High efficiency and low maintenance costs
Supporting a wide range of water qualities
Increase of sludge methane emissions
Reduction of mass quantities of treated sludge