This domain no longer accessible- WAVVE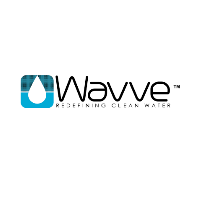 WAVVE Stream Inc. offers filtration media technologies stemming from two patents, that significantly enhance contaminant removal capabilities for existing water filtration systems and membranes.
Technologies:
Bio-Bead: Modifiable hydrogel can easily be integrated to different water filtration systems, for small or large scale, allowing systems to provide better filtration solutions. Cost effective, bio-degradable, and efficient at removing Heavy Metals and Nutrients from water.
Nanotechnology Coating: For smaller scale that can be applied to different types of filter membranes, including ceramic, nylon, cellulose nitrate, glass fiber, among other membranes. Efficient at removing Heavy Metals and inactivating micro-organisms.​