SmarTap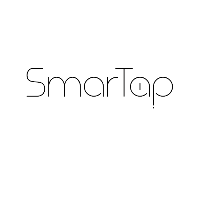 SmarTap has developed a ground breaking and patented Digital System that sets new standards for a significant reduction of water consumption and energy usage in residential and commercial use.
e-Valve Technology
We call the heart of the system e-Valve. A revolutionary registered worldwide patent, equipped with groundbreaking technology and innovative design.
Via our patented MEMS sensor technology, the output of the system is stable in virtually any inlet conditions.

The valve unit is made in Germany by FIuehs, a leading supplier of turn and valve technology. The e-Valve represents a major breakthrough in water ecology and usage efficiency, constantly regulating and controlling the water flow to the shower unit.
Smartgrid Platform
Today more than ever, it is important to use energy resources responsibly. The e-Valve provides highly accurate reports that can be accessed via the unique Smartgrid Platform.

Here are some of the great features of the Smartgrid Platform:
Online controlling and monitoring of water temperature
Online controlling and monitoring of inline pressure
Compatible with many smart home features and devices
Wi-Fi connectivity to SmarTap cloud server
Intelligent App
SmarTap App has been developed to harness the latest technological advances.
The app allows the user to access, monitor, control and care for the system from anywhere in the world, using any android or IOS enabled phone or tablet.