SGEK Invest AG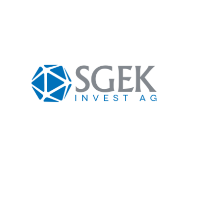 SGEK Invest AG is a Swiss Independent Asset Management Company with a FINMA recognized SRO License and is a member of VQF.
As an independent asset manager, we liaise on behalf of our clients with leading financial services institutions. As we are linked to multiple banks, we are in a position to provide truly objective and appropriate financial services to our clients.
We take time to understand each client's individual needs so that we can pair these up with the investments and banks that will best fulfill them.
From this independent perspective, we provide our clients with innovate investment advice, as well as the pleasure of dealing with familiar and trusted partners.