P.T. P.I.P.A. (Pran Indo Permata Abadi)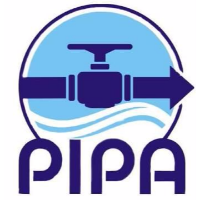 PT PIPA is an Indonesian Consultant dedicated to water efficiency and water sustainability.
Since 1996, PT PIPA promotes technology, sourcing and solutions, expertise, advisory and project management services, and lately performance based contracts. PT PIPA works with managers, and operators to identify opportunities for sustainability-related initiatives in existing facilities, and to implement those initiatives with measurable success. We take a broad approach with an emphasis on performance, asset management , operating cost savings, productivity, regulations, Water-Energy nexus and Asset management.
Our scope of work includes Water Audits , N.R.W. services, Engineering and design, project management. Further to 10 years cooperation with water utilities, we focus now on demand management strategies designed for industries. We address more and more water quality and water treatment challenges, as well as Rain harvesting. Our relationship with Government relies on advisory and management services on water losses management or CSR rural development projects.
Our references include Public and private water utilities, Hospitality, aeronautic industries, Oil & Gas, mining, Commercial buildings, Food & Beverage, Cement factories,industrial estates and real estate developers, Textile, pharmaceutical industries...
We are looking for long term financing partners interested to use our credibility, network and expertise as a platform to grab the growing Indonesian and ASEAN market.