Oasys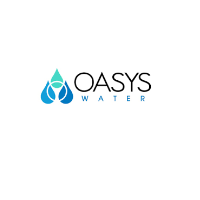 The Oasys ClearFlo MBCx platform encompasses the latest innovations in Oasys' patented forward osmosis technology and is configured to provide membrane-based desalination to transform a wider range of industrial wastewater sources into fresh water for reuse.
ClearFlo Membrane Brine Concentrator (MBCx )™ incorporates Oasys FO membrane elements and a powerful, patented draw solution, to drive a natural osmotic flow of water across the semi-permeable membrane for recovery from the system as fresh water. Water that crosses the patented membrane combines with the draw solution and enters the recovery portion of the system, where heat energy converts the diluted draw solution from a liquid into a vapor, leaving behind the fresh water. The draw solution is reconcentrated and recycled, the wastewater stream is kept at ambient temperature, and no high-pressure pumping is required.
In order to provide ZLD process solutions with greater efficiency and higher reliability, ClearFlo Complete™ combines the ClearFlo MBCx with crystallizer technologies to completely recover the fresh water available in a wastewater steam. The FO water recovery strength of the MBC allows a higher percentage of clean water to be recovered with the simpler, lower energy membrane process, allowing a smaller and more energy efficient crystallizer process to be used for the last 10% of fresh water recovery.