NewLisi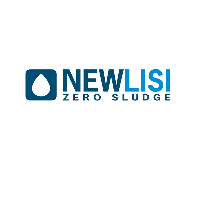 Newlisi Zero Sludge has developed an EU patented technology (the patent is also registered in 16 other states outside of the EU) able to treat and reduce civil and industrial sewage sludge.
The six stage process involves chemical-physical reactions including wet oxidation with chemicals, working at standard pressure and maximum temperatures of 90°C.
The TSS reduction is guarantee not less than 75%.
The treated sludge, defined Eluato, characterized by a lower molecular weight and higher biodegradable content is returned to the head of the sewage water plant being easily up taken by bacteria and working as a source of carbon for either a nitrification/denitrication stage, harmless to the process.
Alternatively the Eluato can directly be fed into anaerobic digestion, enhancing the process and determining uplift in biogas production.
The Eluato flow recirculation leads to a high to total elimination of residual sludge, allowing the removal of any further sludge processing equipment, and a total elimination of odours, virus and bacteria.

Advantages
Social: no odour • no bacteria/viruses contaminating the areas surrounding the water treatment site.
Environmental: treatment of all the types of biologic sludge • minimum waste to be disposed of in the landfill.
Economical: waste disposal at lower cost than the actual european market price • final cost for a customer independent from market fluctuation