mitte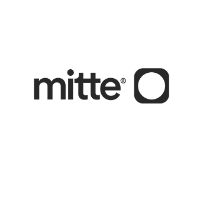 At mitte we are developing a first of its kind water system that enables the user to turn any water into purified and enhanced water.
This smart home kitchen appliance uses an innovative proprietary method which is based on distillation principles. After the purification process, the water is enriched with minerals, providing the user with healthy and safe remineralised water. Optionally, the user can further enhance the water using our vitalization pods, which release natural botanicals and vitamins into the water giving it different functions. Our pods are made of sugar cane pulp, which makes them the first 100% home compostable option in the single serve market. The machine is digitally integrated, so the status and performance of the machine can be checked from a mobile app. Since the machine can track production rates, we can offer an on demand delivery of the consumables. The user can also have hydration tracking, hydration reminders and instant feedback on the plastic that has been avoided with their consumption.
We are curently in prototyping phase and kicking off our design-to-manufacture stage.