Microvi Biotechnologies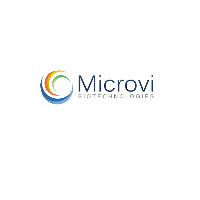 Microvi is a leading biotechnology company that discovers, develops, manufactures, and commercializes innovative biocatalytic technologies in the water, energy and chemical industries. We are a privately-held company headquartered in the San Francisco Bay area with a global intellectual property portfolio.
The start of the 21st century saw major efforts to apply new biological discoveries to solve the world's problems. Genetic engineering and molecular biology are increasing our food supply and creating life-saving medicines. Leveraging powerful biological processes has opened new opportunities for cleaning our environment, providing fresh water to drought-stricken communities, and mitigating greenhouse gas emissions. Biotechnology will play a key role in creating sustainable fuels, chemicals and products that balance industrial and environmental demands.
Achieving the potential breakthroughs of applied biotechnology requires a shift in how we view enzymatic processes. It's not enough to simply modify the genome of an organism, pump high densities of microbial consortia into groundwater aquifers, or perpetually inoculate batch fermenters. We now understand that to precisely control biological outcomes, especially in large, scaled systems and harsh operating conditions, we need a fundamentally new approach for applied biology. We need MicroNiche Engineering™.
MicroNiche Engineering™ is the science of synthetically designing the microenvironment of a biological system to optimize enzymatic processes. This approach has led to unprecedented results. We've discovered biocatalytic methods for water treatment that offer up to 70% cost savings and 80% reduction of the lifecycle energy costs compared to existing methods. Using simple, single-step bioprocesses, our novel biocatalysts can produce sustainable fuels and chemicals at significantly higher yields and productivity. MicroNiche Engineering is a synthetic biology approach that achieves remarkably reproducible kinetics for almost any biocatalytic process.
Microvi works with a range of private, public and academic entities in the water, wastewater and biochemical markets to help realize the broadest application of our MicroNiche Engineering platform.