Meidlinger Partners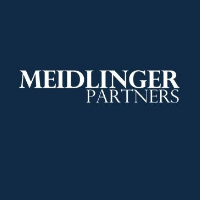 Meidlinger Partners invests in, grows and develops water technology, product and service companies that have scalable solutions to address the world's water problems. Many of these problems are associated with cleaning water and wastewater in an energy efficient manner in and treating water and wastewater in order to meet governmental standards.
We invest in companies with water technologies, products and services that serve the needs of government and privately owned water and wastewater utilities as well as industrial clients (such as companies that produce metals, wood, paper, chemicals, gasoline, oils, and power).
The Fund has made investments into four companies: (i) Environmental Operating Solutions, which provides solutions for the removal of nitrate-nitrogen and phosphorus in the wastewater treatment process, (ii) Liberty Hydro, which provides water treatment solutions to the extraction industry, (iii) RedZone Robotics, which provides water infrastructure inspection robots and software, and (iv) ANDalyze, a water technology business that offers products for testing water contamination using catalytic DNA technologies. All of these companies address water quality issues, which arise partly as a result of water scarcity.