IrriGreen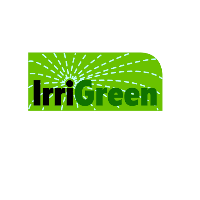 IrriGreen is an irrigation system that conserves water.
Eliminates most of the work.
Cuts your man hours 50-70%.
IrriGreen is the answer to your biggest issue: labor. Installing IrriGreen Genius™ systems eliminates most of the difficult, dirty labor required to install today's irrigation systems.
Reduces heads and pipe needed by 70%.
No laterals.
One head per zone. Easy.
Our digital sprinkler heads "print" water to the shape of any zone. All you do is pull a mainline, connect one head per zone to the mainline, wire the heads, and the hard work is finished. Map the zones with our mobile app and you are done!!
Run drip zones.
Control any standard irrigation valve with the Mobile App.
Create high efficiency hybrid systems.
The IrriGreen Genius system will control any type of irrigation zone. Drip. Popup. Rotor. Genius. Just connect them to the IrriGreen control/server, select the zone type with the IrriGreen Genius Mobile app and set the watering schedule … with the app!