INTEGROIL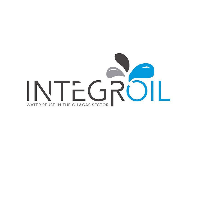 The INTEGROIL project has a budget of million euros and is one of the eight selected by the European Commission under the H2020 program (support for innovation).
The proposed solution incorporates different technologies with the aim of treating the wastewater generated in the extraction and refining of oil, which can then be re-used after suitable treatment.
After an initial development phase, the project includes demonstrations under real operating conditions at an oil extraction site and an oil refinery.
The oil and gas sector is one of the eight biggest consumers and producers of industrial wastewater. Aware of the environmental impact this represents, ACCIONA Agua has designed an R&D+i project to offset the effect on water resources in the sector that has been selected by the European Commission under its H2020 program of support for innovation.
INTEGROIL sets out to encourage the re-use of wastewater from oil and gas facilities by developing a technology that increases the level of re-use by 50%. The proposed solution involves a combination of different technologies such as dissolved air flotation, polymer and ceramic membrane filtering, advanced oxidation and the addition of low-impact chemical products and formulations. The technologies will be controlled by a decision support system that will monitor the technology's energy consumption in an efficient and intelligent manner.
The INTEGROIL project runs for three years. The first will be dedicated to the development of the technology before it is tested in 12-month periods, in a crude oil extraction facility and a refinery. The data obtained under real operating conditions will provide key information for the scaling up and final implementation of the technology, whose contribution to reducing the environmental impact will be backed up by life cycle analysis studies and the European Environmental Technology Verification (ETV) program.
The INTEGROIL project , coordinated by ACCIONA Agua with a budget of over five million euros, Involves another nine European entities from seven countries, among them technology companies (LIKUID,APLICAT,INNOTEC21,BWA, REP), universities (URV), consultancies (2.-0 LC Consultants), professional platforms (EDS) and oil and gas sector companies (TUPRAS). The project also involves an advisory committee of oil sector experts and from other vertical markets to which the technology could be transferred and replicated once the project has finished.
INTEGROIL started last June 1st, coinciding with the launch meeting held in ACCIONA Agua's R&D+i facility in El Prat de Llobregat (Barcelona). The meeting was attended by more than 20 participants, including representatives of the European Commission. Over two days technical, regulatory and management aspects of the project were discussed with a view to starting if officially with the best guarantees of success.
Thanks to the INTEGROIL project ACCIONA Agua continues to strengthen its commitment to sustainability and care for the environment.