Inherent Group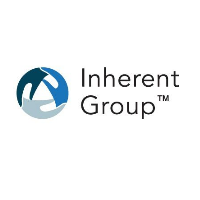 We believe in the power of for-profit business models to address societal challenges—this drives our investments and our philanthropy. As investors, we aim to achieve attractive financial returns by building a long-term portfolio of public and private businesses addressing significant environmental and social challenges. In our giving, we aim to show the effectiveness of earned-revenue models in philanthropic and social service enterprises.
Because lasting financial, environmental, and social value requires diligence to maintain, Inherent Group intends to be a long-term shareholder and an active partner to the firms in which we invest. As a family office, we target long-term capital appreciation and compound growth, with no fixed term to our capital. Beyond capital, we provide our companies with expertise and a strong network of strategic relationships.
Our focus is on firms based in the US, Canada, and Western Europe.
We invest in growth-stage, private companies that are effecting systemic change directly. We focus on companies that are modernizing power production, improving access to clean water, revolutionizing transportation, democratizing high-quality education, engaging in more sustainable agriculture, and expanding access to healthy food.
We invest across all sectors in larger, undervalued public companies that have the potential to improve their resource efficiency and their impact on employees and communities.
We provide grants via our foundation to promising non-profit organizations with significant earned revenue. We also invest in social entrepreneurs and outcomes-based funding of social services.