Hutchison Water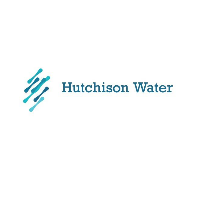 Established in 2008, Hutchison Water is offering excellence in execution of a wide range of projects in key strategic areas in the water and water-related business. Hutchison Water is also developing innovative technologies applicable across a wide range of water and Cleantech solutions. Our areas of expertise include desalination, water and wastewater treatment, water reuse, hydroelectric projects and water technologies. Hutchison Water is part of the CK Hutchison Holdings Limited ("CK Hutchison Group").
We are providing a wide range of integrated water solutions, offering services that include development, design, detailed design, systems integration, engineering, procurement and construction.
Following construction, Hutchison Water provides a full range of services, including the commission, operation and maintenance of systems, either as Design-Build-Own-Operate (DBOO) projects or as turnkey systems.
Leveraging the financial strength of the CK Hutchison Holdings Limited (CK Hutchison) and its proven execution of large scale projects in dozens of countries, Hutchison Water builds on the most advanced proven technologies to provide its customers with timely, cost effective and innovative solutions.
With expertise in more than one thousand desalination and wastewater treatment projects successfully executed by its team members, Hutchison Water is growing to be one of the most trusted leading groups in the water space.