Global Water Technologies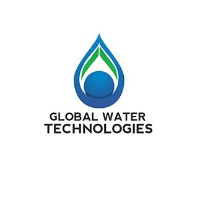 Global Water Technologies, Inc. is an innovative company that identifies, develops and commercializes new non-chemical, filtration and other technologies to improve water efficiency. As a small company with a wide network of contacts, Global Water can move quickly to identify opportunities, incubate new technologies and connect them with thousands of shareholders who want to invest in this sector.

The company establishes collaborative partnerships to move new technologies through the following four stages:
Technology level - identify new technologies that fit the company's mission and present a good opportunity to create value in the development and commercialization process.
Project level - establish project teams to move selected technologies forward by using the resources of Global Water and its strategic partners to complete technical and market analysis with successful pilot testing.
Subsidiary level - create company subsidiaries to commercialize technologies that have demonstrated market potential at the project level. Such subsidiaries will generate operating profits for Global Water.
Exit level - license of technology and/or sale of subsidiary to recognize value for Global Water shareholders.