GARV Toilets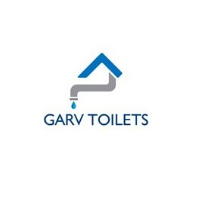 GARV Toilets provides end-to-end public sanitation solutions, through 'Smart Portable Public Toilets' manufactured from stainless steel which essentially makes them indestructible. These toilets have been designed to be self-sustainable in terms of energy usage, waste disposal and maintenance. Integrating robust sensors, software tools with the toilet hardware the team at GARV ensures that the usage pattern and health/hygiene related data of users is captured on a real-time basis. With six different toilet models on offer in different price brackets, the company caters to various user segments. it has a unique revenue model with multiple revenue streams and has started receiving decent orders within India and from neighboring countries.
-GARV Toilets is the winner of SANITATION INNOVATION ACCELERATOR 2016 , organised by Ennovent, IRC WASH and Taru.
-GARV Toilets was awarded the entrepreneur scholarship at SOCAP 2016 , it was the only project in the WASH category selected from India.