Energy Foundry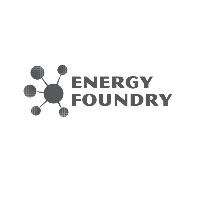 Energy Foundry invests venture capital in today's most promising energy innovators, and we work with the world's leading energy companies to build and scale new ventures. Our approach merges venture capital with the perks of partnership, and includes an arsenal of essential tools and relationships to help bring great ideas to market.
We invest early stage venture capital in energy startups with transformational technologies, an eye towards growth, and ridiculously talented teams.
Technology advancements are disrupting the energy industry and creating new venture opportunities. Those who understand this dynamic landscape can unlock value. That's why we focus exclusively on energy.
Energy Foundry effectively deploys capital and leverages strategic tools to de-risk investments and accelerate time to market for the most promising ventures.