Sara Martin, Principal at Critical Path Engineering Solutions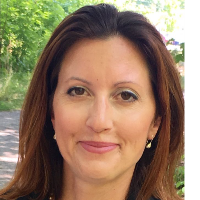 Sara Martin is a licensed professional engineer with over 20 years of experience in project development, management and design of various municipal and industrial water, wastewater, and utilities projects. Her experience also includes design-build implementation, start-up, operation and troubleshooting of anaerobic and aerobic wastewater treatment systems.
Sara worked previously at O'Brien & Gere Engineers for most of her career, one of the leading consulting firms in these services.
Sara Martin has a diverse experience background with the ability to take a project from initial concept through design and implementation, including bench-scale treatability, pilot studies and project scale-up.
Her diverse experience also includes various emerging markets, including waste to energy, net zero wastewater facilities, and biomass (wood) to energy and plastics.
Over the years, Sara has developed working relationships with various experts, technology providers and consulting professionals in water and wastewater treatment design. This combined expertise will still be utilized through partnerships on projects, to guarantee a delivery of quality projects to clients.