Ron Daniel, General manager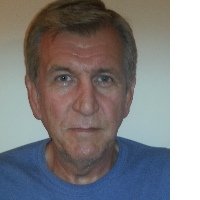 Desalination is an environmentally destructive process with high energy consumption and toxic, carcinogenic by-products. It is not commonly understood that Desalination issues predominantly arise from the problematic quality of the water feed-source.
By radically improving the quality of the water we supply to the desalination Process (R.O, MED, MSFD, etc.) we significantly reduce the chemical use, energy consumption and environmental impact associated with this industry. At the same time, we profoundly and fundamentally improve water security for many generations to come.
By working with nature in abstracting our sub seabed water, TELESIS successfully accomplishes these objectives and much more.
Ron Daniel, is responsible for the implementation of the only two commercial horizontal sub surface Beach wells in the Arabian Gulf, first Durrat Al Bahrain and subsequently on Bahrain Business Bay. Ron was able to convince extremely conservative and sceptical clients that sub seabed seawater abstraction would resolve the intractable infrastructure issues that were jeopardising the viability of both Projects. However (and by necessity) the design of these had to be by others.
Left to right, Durrat and Business Bay, both in Bahrain and both projects critically supported with Beach Wells implemented by Ron Daniel.
These two project systems are amongst the very short global list of 'successful' Beach Wells that 'work very well and are praised in every aspect' but Ron saw that, nonetheless, there were still opportunities for vast and significant improvements.
He decided to investigate how to replicate the successful elements of these two systems while overcoming the numerous disadvantages. His10-years of research have resulted in a technology that is fundamentally different from the Infiltration Gallery type of sub surface intake constructed and in use on both Durrat and Business Bay.
His technology delivers considerably more than the initial objectives and might easily be described as 'revolutionary' (significantly increases productivity of work and efficiency and influences a number of segments of global human activity).
At last, we now have an eco-friendly technology which can deliver desalinated water for human consumption on a massive scale, which is affordable, consumes 20 – 30 % less energy, is environmentally benign and sustainably delivers healthy water.
Ron has named his technological innovation TELESIS.