Darshan Udani, Production Engineer, Outsourcing Support, Manufacturing Services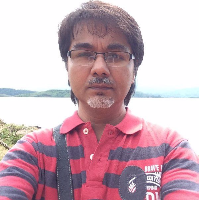 Greetings, I am into Industrial Trade - marketing & liaison representation delivering various products on demand meeting project requirement, I also do offer to source products along with manufacturing & fabrication support.
I not restrict my services just to the mining industry, but also deliver products & services to & for::
Water, Waste-Water, Oil & Gas, Chemical Plants & Refineries.
We do offer to deliver valves on projects & maintenance, backed by complete technical and after sales service till the product is on line an in use. We also have Check Valves for use on Waste Water / STP's designed in a way to minimize / eliminate the maintenance & operational cost.