Bryan Eagle, CEO at Glanris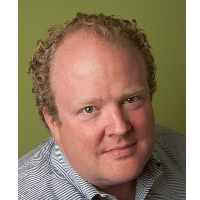 My passion for sustainability and environmental issues is what led me to co-found Glanris. Glanris has developed a green, ultra low-cost water filtration media that will radically change the economics of ensuring pure water is available worldwide. It offers the organics filtering of activated carbon and the metals removal capacity of ion exchange resins at 1/10th the price. Compared to other media, we are:
Better – It is a hybrid and can remove metals as well as organics in a broader pH range.
Faster – It can achieve in a single pass what others require multiple passes to achieve
Cheaper – Is far cheaper to dispose of, produce, ship.
Seasoned entrepreneur with multiple successful team exits: Discovery Channel(Liberty), Cylix(France Telecom), andMedia 4(EchoStar). Award-winning strategic planning and business development leader with over 25 years of experience.