Ahmad Hatami, CEO at Berjis Behine Eade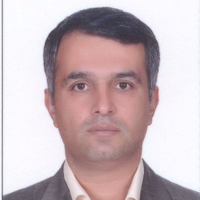 Personal details
Name /Surname : Ahmad Hatami
Address : No. 14 , Hasheminejad 8 , Hasheminejad , Mashhad , Iran – postal code 9145615795
Tel/Fax : 02188954325 Mobile : 09124489866
Email: bbecompany@gmail.com
Education and qualifications
BCs Degree in Mechanical Engineering graduated in Khaje Nasir Tosi University
Work experience
In 2002 : Having long study on energy saving , I decide to work on electrical energy, In my country 63% of electrical energy consumption is by A-synchronize electro motors . I contacted some electromotor energy saving instruments producers , I selected c company form Germany Igel electronics company , I introduced their Variable Speed Drive and Soft starters to Water and waste water companies In Iran .
2003 to 2008 : I have sold about 200 units VSD and SST to water and waste water , for 95 cities , 105 villages pump station and deep well ..form 15 kw to 350 kw .
2006: In Iraq rebuilding Jordan Aman , I have had negotiation with some companies, working in field of water and energy , finally ,base on my country 's need I thought Iran's market has good opportunity for potable water storage tank , new Idea" Factory Coated Bolted Tank ,made by CST tank
2006 : I offered to my client , Rural W&WW company , I sold the 1st water storage tank 200 Cubic meter for a village in middle of Iran . I organized a team with 2 individual sub – team, one for civil part and one for mechanical part , we have erected the tank in 2 months and complete it and put in network .
2007 to now : up to now , I and my teams have developed our experience in designing , selecting , civil engineering , erecting "Factory Coated Bolted Tank " made by CST tank , GLS tank , Perma store tank , Omeras Tank GmbH … most of them form CST tank ,for potable water storage tank ,25 units tanks form 50 cubic meter to 1500 cubic meter .
2014 I have installed a Medium voltage Soft starter 9 Mega Watt , 6600 Voltage for an oxygen company
Interests and achievements
Trip , Walking in the woods, Biking , Driving ,Finding New opportunity in Internet ( Linked In ) , industrial tap , Math , Sudoku.
Skills
Language: English, Russian, Germany , starting Italy language
Computer: Auto Cat , Mechanical desktop , Office , Photoshop , B P writing , GPS soft wear