M&A Trends in Water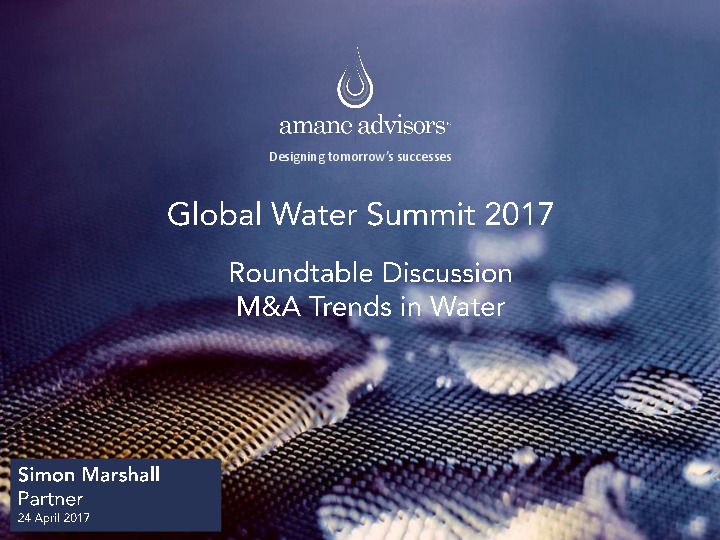 "M&A Trends in water" - a presentation by Simon Marshall from Amane Advisors, at GWS 2017 roundtable discussions.
Highlights of the presentations are-
2016 lacked a "mega- Deal" such as the $13.8 billion Danaher-Pall deal, which resulted in 70% decrease in the total transaction value compared to 2015.

Forterra made a big splash in the US with 6 acquisitions. etc.
Read more