Infinite ​Cooling wins ​Cleantech ​University ​Prize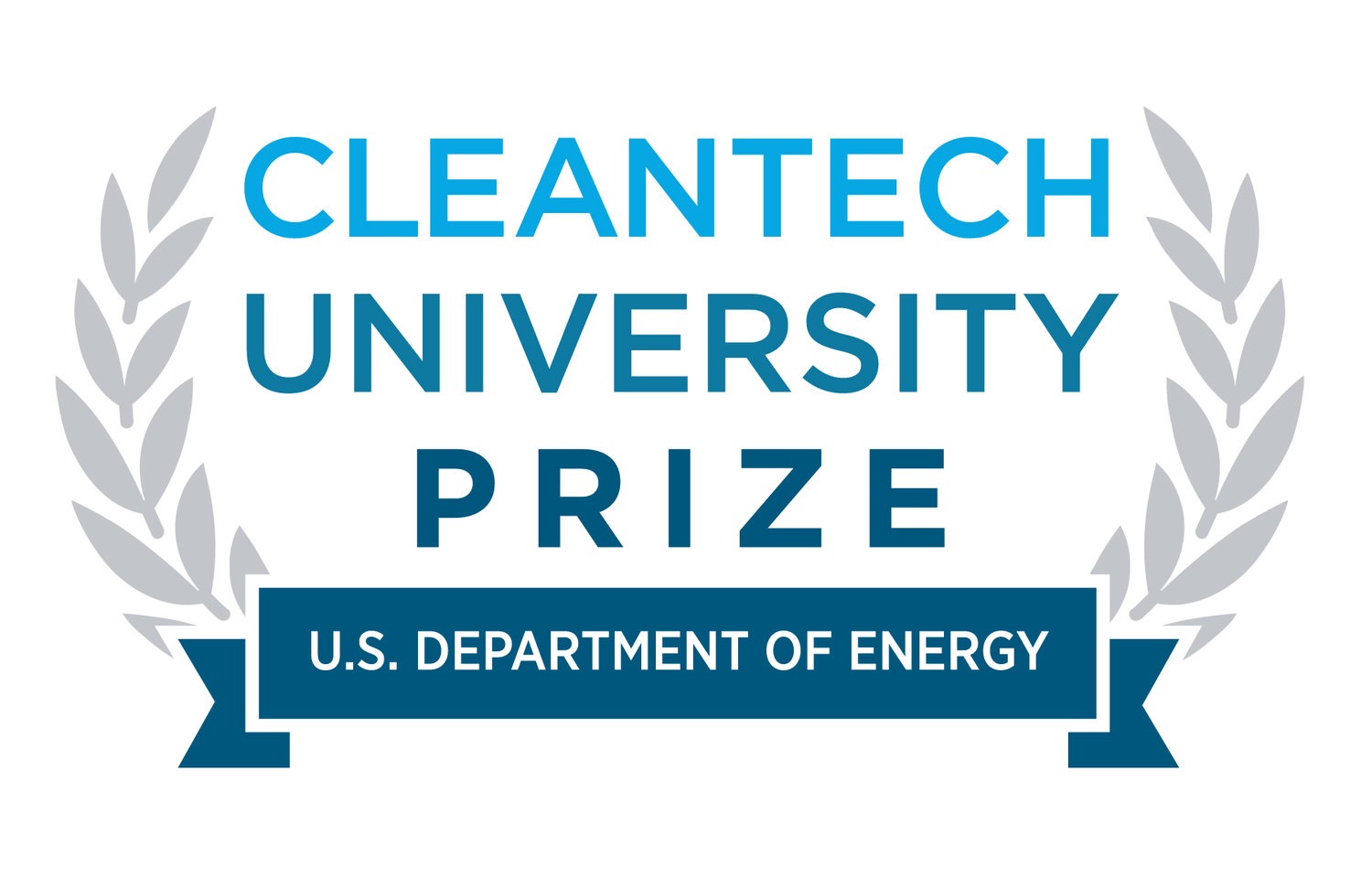 Startup Infinite Cooling is meeting global environmental needs by changing the way power plants use water.
Infinite Cooling, an energy startup founded at MIT, pitched its business plan to a panel of energy experts and won first place at the second annual Cleantech University Prize (UP) national competition in Austin, Texas, hosted by the U.S. Department of Energy (DOE).
Infinite Cooling researchers, including MIT Associate Professor Kripa Varanasi and graduate students Maher Damak and Karim Khalil, all from the Department of Mechanical Engineering, have been fine-tuning their business pitch through several rounds of rigorous competition.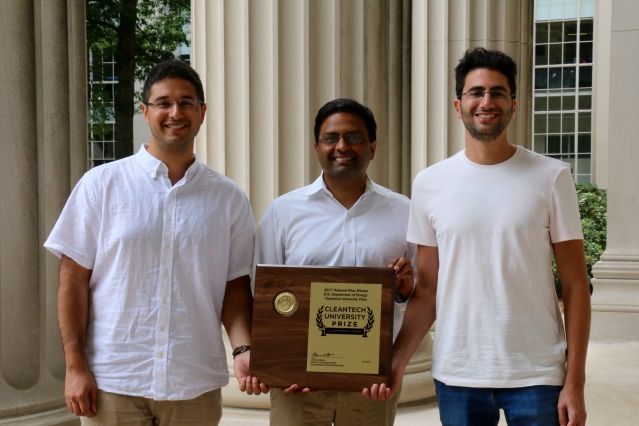 Image: Left to right: Infinite Cooling researchers graduate student Karim Khalil, associate professor of mechanical engineering Kripa Varanasi, and graduate student Maher Damak.
Photo credit: Alexi Taylor Ko
After receiving the audience choice award at the 2017 MIT $100K Accelerate earlier this year, the team continued on to pitch at the MIT Clean Energy Prize competition, where they qualified for the national DOE Cleantech UP competition.
Reducing power plant water usage and costs
Infinite Cooling's patent-pending technology uses electrical fields to recapture up to 80 percent of the water vapor plumes that would normally escape from cooling towers of power plants through evaporation. The resulting water from the collected steam is then recycled back into the cooling system.
"The power industry is a particularly interesting application for our technology because it has the biggest water needs. Power plants consume more than half of the country's water and that inspired us to create a solution," Khalil explains.
Damak adds, "A 250-megawatt power plant uses approximately 3,000 gallons of water every minute." With over 7,000 power plants just in the United States, Infinite Cooling technology could have a significant environmental and economic impact worldwide, particularly in the U.S., China, India, and Europe.
By recapturing water vapor plumes and making cooling towers more of a closed system, Infinite Cooling's technology could decrease power plant water consumption by as much as 30 percent. This translates into savings of millions of gallons of water, and millions of dollars, each year.
The technology could also be a solution for power plant regulatory issues in areas where plume generation curtailment is enforced or costly.
Read full article: MIT News