AQUASIGHT Smart Cities Network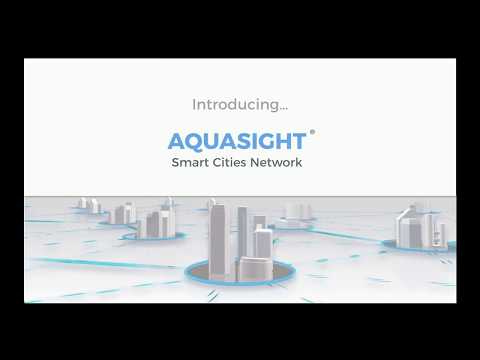 Founded in 2015, company aims to bring AI to life cycle of water
Great Lakes Water Authority is among company's key sponsors
Aquasight looking to fracking, water equipment manufacturing as key areas of growth
Kurt Nagl/Crain's Detroit Business
(From back left clockwise) Carol King, business development manager; David Inman, on-boarding engineer; Ravindra Rapaka, product lead; and Zaki Shalhout, product lead, are part of a team of six full-time employees, plus part-time consultants, at Aquasight that works out of an office building in Troy at 1650 W. Big Beaver Road.
More than 300 billion gallons of water are drawn from the United States daily — about 10 percent of it pulled from the Great Lakes — and overseen by more than 16,000 entities.
Water management is a massive, fragmented industry, but what's been left largely untapped until recently is the data behind the world's most important resource — how it flows, how it's treated, its quality.
Inefficiencies and poor management have led to wasted water, cost utilities and customers millions of dollars and, in the most extreme cases, such as Flint, caused tainted tap water. To solve these issues, more water managers are turning to automated tracking systems as digitization upends the ways of old. There's an international race to harness the data behind water, and a Troy-based startup called Aquasight counts itself among the contenders.
"There's too much live data," said Mahesh Lunani, a 49-year-old career businessman who founded Aquasight in 2015. "I thought, how about we create a platform that they can plug into — AI to automatically solve issues."
Mahesh Lunani runs a team of six full-time engineers and scientists, plus a few part-time consultants, who work on the bottom floor of a nondescript office on Big Beaver Road, building an alliterative portfolio of products. Ace, Atlas, Apollo and Aura are the current focus. They each serve a different purpose, but the company is constantly updating software and considering ways to integrate them.
Aquasight's programs take data — meter readings, quality tests, hydraulic models — from clients across different sectors, such as municipalities, treatment plants or even fracking companies. The data is then manipulated by its software to map the flow of water in a community, track quality, gauge treatment levels and provide predictions and early warnings for troubling data trends.
As long as there is a live stream of data from the client to Aquasight, the client can track these metrics in real-time with considerable accuracy, Lunani said. A user-friendly computer interface, and "Sami" — the Siri of Aquasight — indicates where there could be a water main break, for example, or if water needs more disinfectant.