AQUAOSO ​Launches Water ​Trading ​Platform in ​California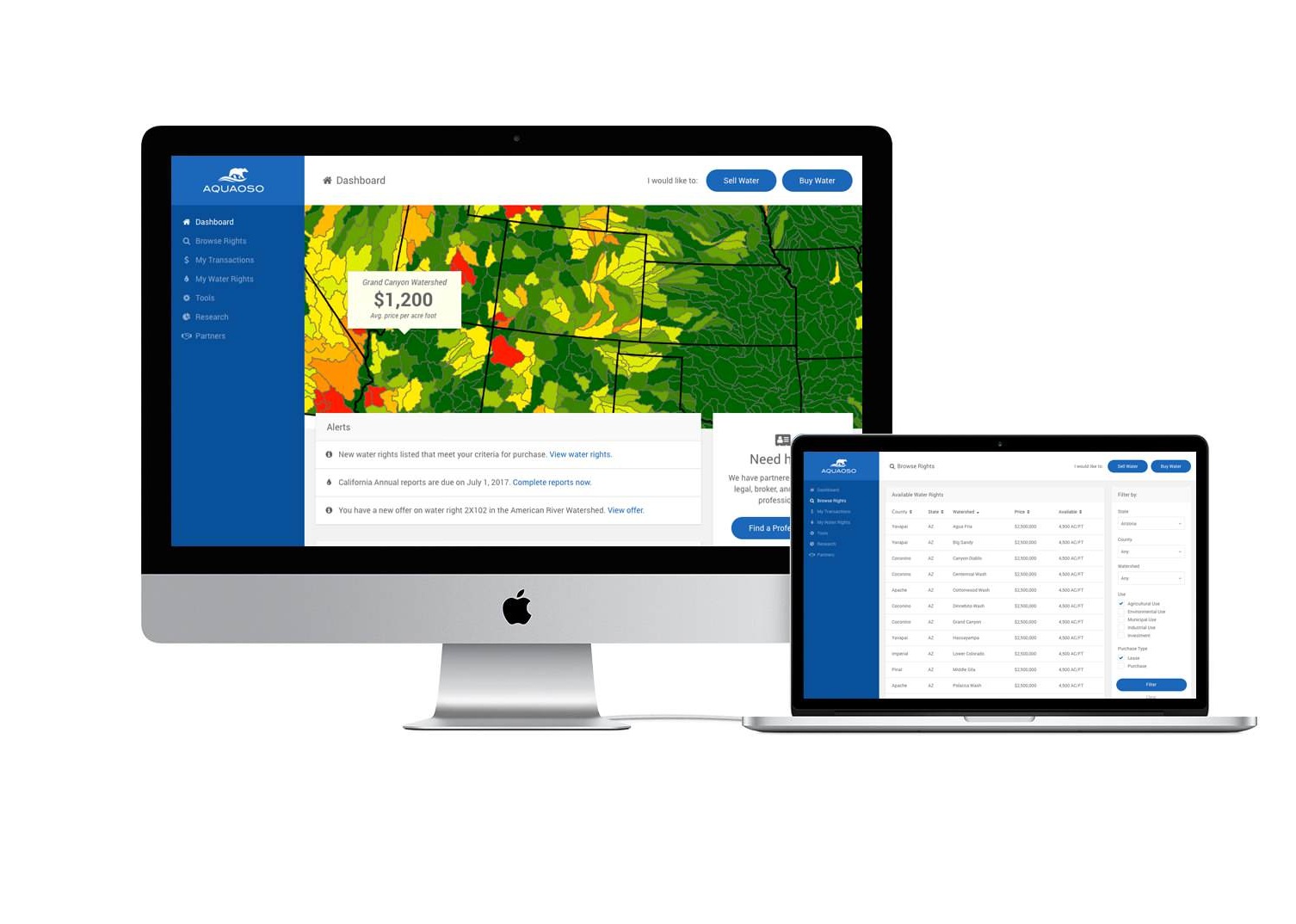 AQUAOSO, an early-stage water management and trading platform that is designed to help customers manage, identify, buy and sell water rights, is launching a beta version of its water trading platform.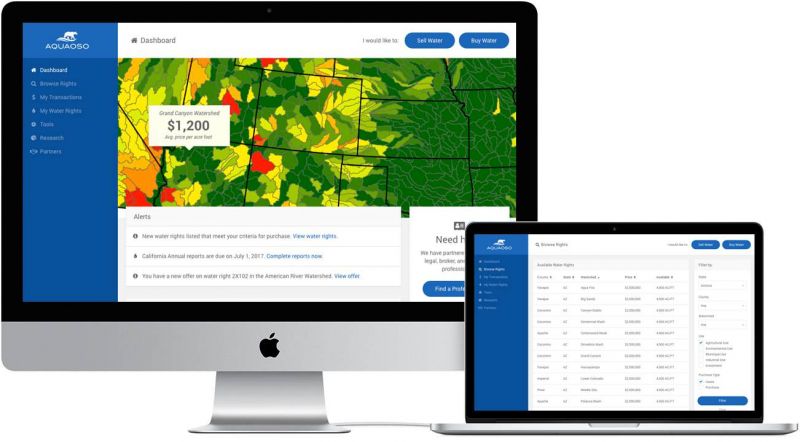 Photo source: Aquaoso
This initial roll-out is intended to better connect buyers and sellers of water rights, the company said.
"We are excited to bring advanced technology to water managers in California," said Christopher Peacock, CEO/Founder, AQUAOSO, and a 20-year veteran of the water sector. "The beta version of our platform is an essential stepping stone for us to reach since our ultimate goal is building a resilient water future and sustainable communities by unlocking the true value of water."
AQUAOSO combines knowledge of water markets with smart sensors and big data to reimagine how all stakeholders manage, trade and view water resources. The platform helps customers research, identify, manage, buy and sell water rights while significantly reducing costs and risk. Through market intelligence AQUAOSO enables smarter water markets and watersheds around the globe.
"Individual farmers, irrigation districts and groundwater sustainability agencies will benefit from AQUAOSO's cloud based solutions that provide transparency and insights into water rights transactions which enables smarter water management," said Peacock. "
Our platform will reduce costs, time and risk associated with managing water rights and can help GSA's on the critical issue of establishing future groundwater credit markets."
Read more: IoT Evolution World