AguaClara Honored as Best for the World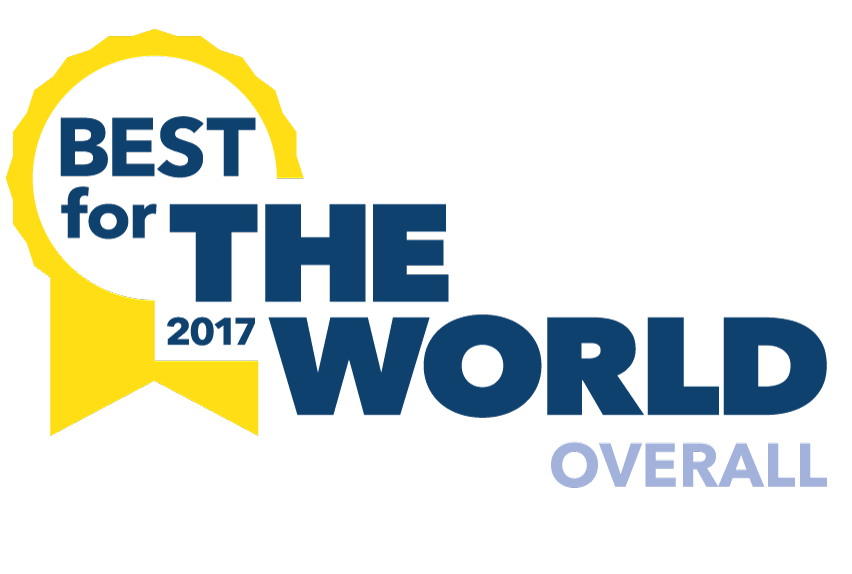 AguaClara was recognized for creating an extraordinary positive impact as a business based on an independent, comprehensive assessment administered by the nonprofit B Lab.
Honorees are featured on B the Change, the digital Medium publication produced by B Lab, at bthechange.com.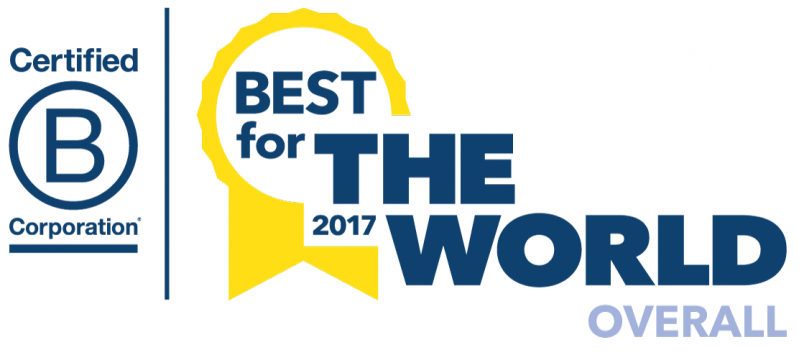 AguaClara is honored in the Best for the World Overall list, which includes businesses that earned scores in the top 10 percent of more than 2,100 Certified B Corporations across all categories on the B Impact Assessment. The assessment measures a company's positive impact on its workers, community, customers and the environment. To certify as B Corporations, companies like AguaClara must complete the full assessment and have their answers verified by B Lab.
The full B Impact Assessment evaluates a company's environmental performance, employee relationships, diversity, involvement in the local community, the impact a company's product or service has on those it serves, and more. Honorees scoring in the top 10 percent of all B Corporations set a gold standard for companies using business as a force for good. AguaClara made the list due to its mission of providing clean drinking water to underserved communities around the world using green technology, and for also recently focusing on villages in India where individuals are earning less than $2 per day.
AguaClara's core work is centered on creating open-source designs for nonelectric municipal-scale water treatment systems and training local organizations to deploy them regionally. The social enterprise ensures long term sustainability of the systems by building three main features into their plants: they are built using locally-available materials, can be operated by a person with a 6th grade education, and are powered by gravity. AguaClara emerged from the Cornell University laboratory of the same name, which was founded in 2005. Since then, 14 AguaClara plants have been built in Honduras, serving 65,000 people in total, and 4 AguaClara plants have been built in India, serving 2,000 people in total.
"It is an honor to be listed as Best for the World Overall," says Maysoon Sharif, who co-founded the social enterprise in 2013 after graduating from the Cornell AguaClara program. "Being a B-Corp has helped us stay true to our mission while also encouraging us to engage in better social and environmental practices both in the field and in the office." The social enterprise has also begun the process of converting to a nonprofit corporation, AguaClara Reach.
"Companies like AguaClara exemplify what it means for a business to be a good citizen," says Jay Coen Gilbert, co-founder of B Lab. "We're proud to recognize their achievement. Best for the World is the only list of businesses making the greatest positive impact that uses comprehensive, comparable, third-party-validated data about a company's social and environmental performance."
The 183 Best for the World Overall honoree companies come from 75 different industries and 25 countries. B Lab simultaneously released separate lists recognizing top-performing B Corporations as Best for the Environment, Best for Customers, Best for the Long Term, Best for Community, Best for Workers and Race to the Top, which can be found along with the listing of Best for the World Funds at http://www.bthechange.com.
A total of 874 Certified B Corporations were named 2017 Best for the World Honorees, including: Patagonia ; Seventh Generation ; National Co+op Grocers ; Business Development Bank of Canada ; and The Honest Company. Forty-eight countries are represented, including Afghanistan, Kenya, Nicaragua and Turkey. The selection criteria for Best for the World honorees are available at http://bit.ly/29ZYRSp.
There are more than 2,100 Certified B Corporations across more than 130 industries and 50 countries, unified by one common goal: to redefine success in business. Any company can measure and manage social and environmental performance at http://bimpactassessment.net.
AguaClara is a social enterprise that seeks to transform lives through the provision of safe, reliable drinking water on tap. AguaClara partners with global partners to co-create solutions than run the gamut of water treatment and supply needs, and together they empower communities to own and operate their water systems independently in the long run.
B Lab is a nonprofit organization that serves a global movement of people using business as a force for good. Its vision is that one day all companies compete not only to be the best in the world, but the best for the world and society will enjoy prosperity for all for the long term.
B Lab drives this systemic change by: 1) building a community of Certified B Corporations to make it easier for all of us to tell the difference between "good companies" and good marketing; 2) passing benefit corporation legislation to give business leaders the freedom to create value for society as well as shareholders; 3) helping businesses measure, compare and improve their social and environmental performance with the free B Impact Assessment; 4) driving capital to impact investments through use of its B Analytics and GIIRS Ratings platform.
B the Change is a Medium publication, produced by B Lab in collaboration with the community of Certified B Corps and the movement of people using business as a force for good.
B the Change exists to inform and inspire people who have a passion for using business as a force for good in the world. Because we believe that storytelling is an essential element in the transformation of business and society, we commit ourselves to telling the most compelling stories possible to the largest audiences possible to propel the movement of business toward its destiny as a powerful force for good. We want to dramatically broaden and deepen engagement with entrepreneurs, managers, employees, investors and citizens in one of the most important discussions of our time.
Courtesy of AguaClLara