$2M given ​out at 2018 ​Rice Business ​Plan Competition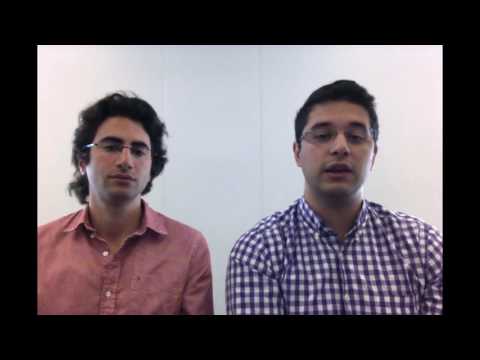 The 2018 Rice Business Plan Competition was expected to dole out at least $1.4 million in total prizes this year, but that figure was bumped up to more than $2 million by the end of the event.
An additional $565,000 in prizes was awarded at the April 7 banquet, where winners of the three-day event were announced. No Houston-area team was named a winner, but one team from the University of Texas at Austin took home some prizes.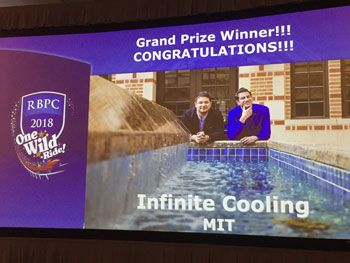 The grand prize winner was Infinite Cooling from the Massachusetts Institute of Technology . The technology startup "uses electric fields to recover water from the evaporative losses of cooling towers so that the same water can be used repeatedly," according to a press release from Rice University. Infinite Cooling took home more than $500,000 in cash and prizes.
Other winners were:
Second place: Lapovations from University of Arkansas won more than $150,000. "Lapovations is a medical device company focused on improving laparoscopy," including a "single-use medical device that uses suction to lift the abdominal wall more reliably and less invasively than current lifting methods," per the release.
Third place: Aday Technologies from Harvard University won $200,000. "Aday is a workforce management tool that lets hourly workers schedule themselves, with the goal of fewer dropped shifts, less overtime and less turnover," per the release.
Fourth place: Rubi from Brigham Young University won more than $20,000. "Rubi is developing the world's first completely passive wearable fetal monitor … to track baby movement in the third trimester, when stillbirth becomes an issue," per the release.
Fifth place: CatheCare from Columbia University won more than $10,000. "CatheCare's CaSS device attaches onto catheters and uses UV-C light to prevent dangerous catheter-related bloodstream infections," per the release.
Sixth place: Ozé from MIT won more than $150,000." The mobile app aggregates and analyzes transaction data to push context-specific recommendations to improve performance" with a goal of empowering "small business owners in Africa to make data-driven decisions," per the release.
Seventh place: WCB Robotics from Birla Institute of Technology and Science, Pilani – Hyderabad Campus in India. WCB Robotics won more than $450,000 in prizes, including the $5,000 People's Choice Competition sponsored by SoFi and a $300,000 prize awarded by the GOOSE Society of Texas at the banquet. The team is "developing window-cleaning robots for cleaning the façade of high-rise skyscrapers," per the release.
Source: Houston Business Journal